Quarantine Recipes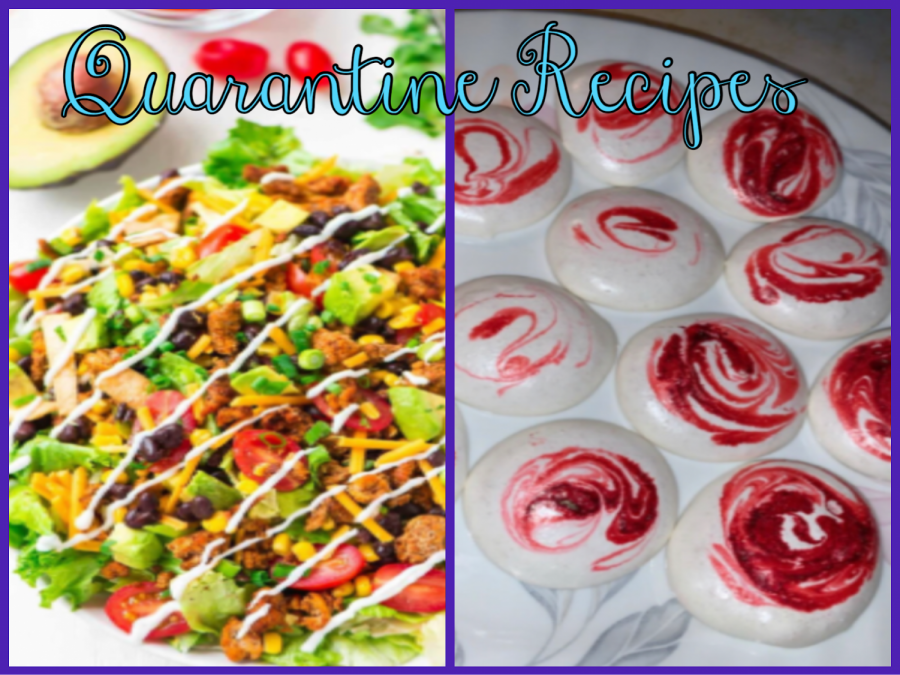 During these uncertain times of being home all day, you may be finding yourself getting bored.  Perhaps you've run out of things to do or just need a little break from work.  One way to have some fun is in the kitchen!  If you're looking for easy recipes to do during quarantine, look no further!  Here are some fun recipes you can try regardless of skill level.
To jump-start your culinary skills, why not start with baking?  Nothing is better than dessert before dinner!  My favorite and beginner-friendly recipe has to be meringue cookies.  Who knew that all you needed to bake were just two ingredients: sugar and eggs!  The first thing you need to do is, using an electric mixer, beat three egg whites until they become stiff.  Then, gradually add ¾ cup of sugar and beat until it is fluffy.  If you'd like, you can add in a drop or so of vanilla extract or your favorite food coloring.  Next, you line a baking sheet with nonstick aluminum foil and either scoop out the mixture with a spoon or use a piping bag/ziplock bag. Bake at a  preheated oven of 225 degrees, let the cookies bake for a half-hour, and finally…enjoy!  For reference, you can go to this link to find another variation of the recipe.
Carrying on with your talent, another easy meal recipe is a taco salad.  You may be thinking: Why mix tacos and salad together?  Well, I can promise you that this recipe is delicious!  In terms of ingredients, you'll need ground beef, lettuce, your choice of vegetables and shredded cheese, and a creamy dressing (such as ranch, blue cheese, etc).  First, you wash, dry, and cut your vegetables.  All you need to do for the lettuce is rip it up!  In a saucepan, add some olive oil, divide the meat into pieces, and cook them until it is brown.  For flavoring, you can add taco seasoning or even just some salt and pepper.  Once your meat has cooled a little, add your vegetables, sprinkle some cheese, place mixture on top of a bed of lettuce and drizzle on some dressing.  Finally, the most important step is to enjoy it!  Another way to make this recipe is from this site. 
These were just two of many easy recipes to try.  I hope this helps you be adventurous in the kitchen and taste something new!