Retirement of Tom Brady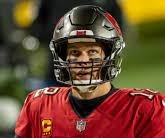 Seven-time Super Bowl-winning quarterback, Tom Brady, recently announced his retirement. Brady is retiring at the age of 44, having won seven Super Bowls in three decades, and setting every quarterback record known to man. He's a living legend of football.
Brady was a sixth-round pick and the 199th overall pick in the 2000 NFL Draft when the 32 NFL teams selected the best of the collegiate crop to enhance their roster. The New England Patriots punted on a probable backup quarterback as an afterthought. 
Anyone who has worked with or played with Brady would tell you that he is "obsessed" with preparation and detail for the sake of winning. After a year on the sideline, Brady was given his shot in 2001 when Patriots quarterback Drew Bledsoe was injured, and he never looked back.
Brady's love of victory and respect for his teammates were his top priority while playing the game. With 22 incredible seasons on the field, Tom Brady says goodbye!