SAT's are Back!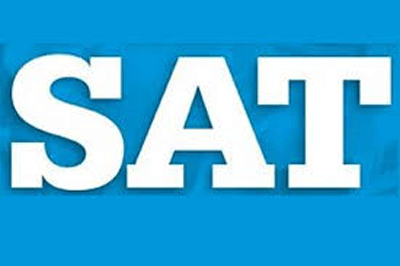 Hang on for a minute...we're trying to find some more stories you might like.
Attention all juniors and seniors, the SAT is here! For those who don't know, the SAT is a standardized test widely used for college admissions. Many of you are probably worried that you won't get in to your dream school because of this standardized test, but do not worry! I have taken the SAT and have a few suggestions for you.
What you should do during the test:
Take deep breaths and always be positive. This allows you to answer questions quickly and correctly.
Try to answer every question because they all are worth the same amount! Do not be on the same question for 10 minutes!
Use process of elimination if you can't decide between the answer choices. This allows you to minimize mistakes and maximize efficiency.
What you shouldn't do during the test:
Do not check for the time every five minutes. This creates pressure that you do not need!
Do not worry about any other section. If you think that a section didn't go well, forget about it! Just focus on the section you are on and ace it!
Do not cheat! Your scores will be nullified and all your hard work will go down the drain!
Don't forget to have a healthy breakfast and arrive at the testing center 10 minutes before! I suggest in investing in any SAT preparation book so that you can actually practice and time yourself at home. With enough practice, you will be able to achieve the score you desire and get into your dream school!