The BCC Experience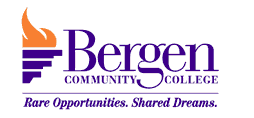 The BCC program has been offered to NAHS students throughout their high school career but what is it really like to be a dual enrollment student? Eligibility for the program is decided in sophomore year and is based on GPA  and test requirements. 
Students enrolled in the program take a total of four high school classes and four BCC classes each semester. The required highschool classes for juniors enrolled are Gym/Health, Pre-Calculus, AP Language and Composition, and AP U.S. History. The BCC classes fluctuate each year and semester, being a mix between asynchronous and in-person classes, simultaneously offering at least one class that everyone will find interesting. 
Participating in the BCC program teaches the enrolled students a variety of lessons that will remain with them throughout the rest of their lives. The students have much more responsibilities than they did previously as they are trusted with more work and placed in an environment that is less structured than the high school. To add, the students are taught to communicate better with their peers since they ride the bus with the same group most days and often have to reach out to each other in order to clarify ideas. Overall, students learn a plethora of non-academic and academic skills that will influence them forever. 
In retrospect, the BCC program not only helps students academically but also helps students develop the soft skills necessary for post-graduation success. The BCC program offers students many opportunities to build their intellectual, character and communication skills in a way that will benefit them even after graduation.