Apple Picking, Treats and Sweets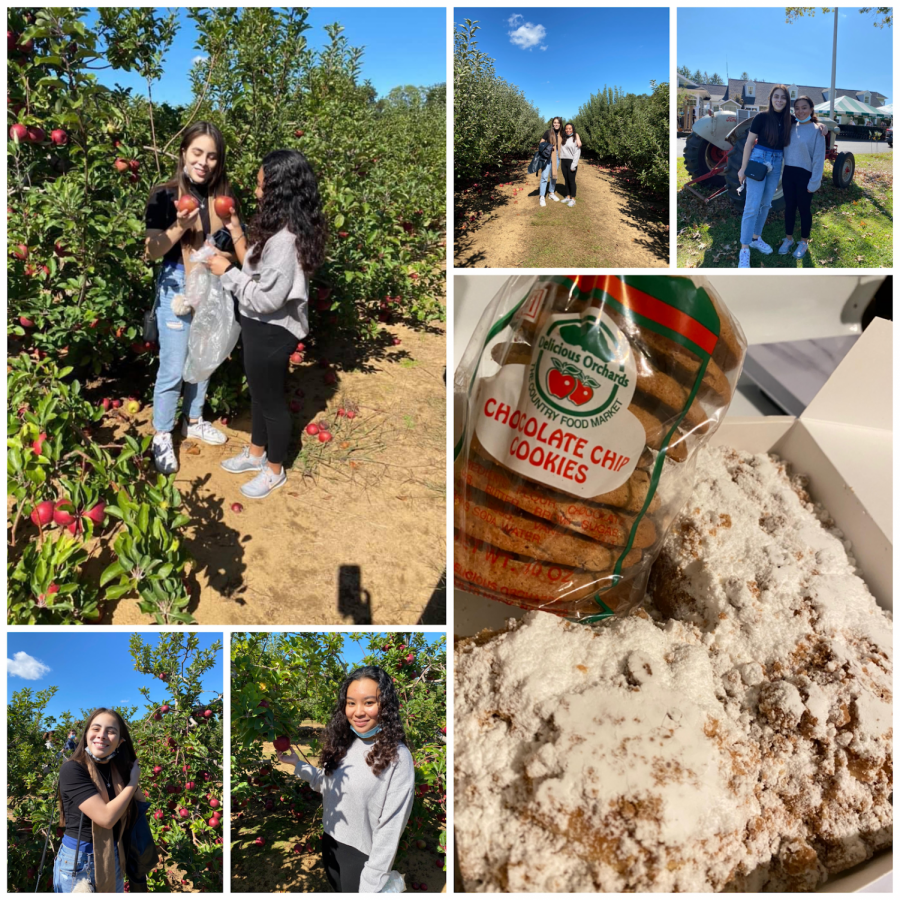 Indulge yourself in apple picking before the season ends! Eastmont Orchards is an apple picking farm located in Colts Neck, New Jersey. We decided to visit them and have fun apple picking while reviewing their bakery. This experience was similar to pre-COVID times, except masks were required to be worn at all times and everyone must socially distance.
As we pulled up to the farm, the first thing we noticed was the different varieties of apples. Next, people in bright red shirts caught our eyes. They guided us on where to park and how to enter the farm. At the entrance, we were given a plastic bag and a wheelbarrow, which was optional. As we walked in, we were met with a wide pumpkin patch and a series of signs directing us to the apple orchard. Located in the middle of the entrance was also a large board informing us of the types of apples that were available to be picked. They ranged from Empire to Red Delicious. It was a great selection, but to our disappointment, some apple types such as Granny Smith Apples were not yet fully ripe. 
Walking around and physically picking apples from the trees was a fun experience. The apples were deliciously fresh and tasted much better compared to those in grocery stores. It was also interesting to learn about how the fallen apples on the ground get turned into apple cider. Additionally, we thought that the business standpoint was amazing! There was a food truck outside and they advertised wonderfully. When you finally left the apple picking area to go check out, there were market stands selling miniature pumpkins and jams. Like any apple farm, Eastman Orchards charges a fair price for their apples by the pound.
Delicious Orchards, the bakery that was a 5-minute drive away, also did not disappoint. They had a huge assortment of goods ranging from desserts to vegetables. Though it was crowded, we managed to snag some chocolate chip cookies and bread crumbs cakes, which are a must-have if you visit! Overall, we would definitely recommend Eastmont and Delicious Orchards to newcomers. It is a great place for anyone looking for a new place to try, or who just wants to have a fun tradition for family and friends!