Once a Viking, Always a Viking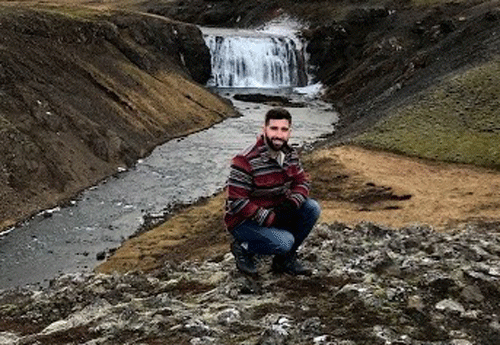 Mr. Blackford is without a doubt a true Viking. After attending high school here at NAHS, he graduated from Montclair State with a Masters degree. In 2012 he returned to the district and began teaching here at the high school in 2014. Today, Mr. Blackford takes on many responsibilities within the school. In addition to teaching resource social studies, he coaches crew and just started coaching girls' basketball this year. Mr. Blackford is also the Advisor for the Class of 2020 and the Athletic Counsel.
But what got him into teaching? He says he was inspired by the high school teachers here. "I originally went to college for business, but I hated it. I liked history, and I had really good teachers when I went to high school here. Mrs. O'Brien-Romer, Mrs. Kusher, Mrs. Smith; they all made history interesting for me."
His favorite high school experiences were the trips the French club took, led by Mrs. Jean McKeown. "She really helped me grow as a person. When we went to Montreal with the French club, I was a sophomore and everyone else was a senior, so she was able to introduce me to new people. My senior year we wanted to go to Paris…It took two years of planning, but we went for a week.  That's something I'm always going to remember."
Mr. Blackford, with all the good he does, says his favorite thing about the job is the general climate of the school, "The staff is great; there are a lot of good personalities here. The students are very outgoing and motivated to better themselves and the school."
This year Mr. Blackford has set several goals for himself: Another visit to Iceland (he enjoyed his last trip there very much), coaching a successful first season with the girls basketball team, and continuing to support the junior class in their fundraising efforts.
Outside of the school, Mr. Blackford has a wide range of hobbies, "I'm a big sports guy, big baseball fan. I'm a Boston Red Sox fan and a Green Bay Packers fan. I can watch any sport, really. I play soccer for fun, and I watch TV. My top three shows have got to be Game Of Thrones, Parks and Recreation, and The Office."
Finally, I asked Mr. Blackford what he wants people to take away from his classes. His response: "I want to see students working hard and trying different things. I encourage my students to make new friends, join new clubs, try new foods, and visit new places. Through experiences you grow as a person. It's a big world out there, don't limit yourself."