Senior Spotlight – Alyssa Cerchio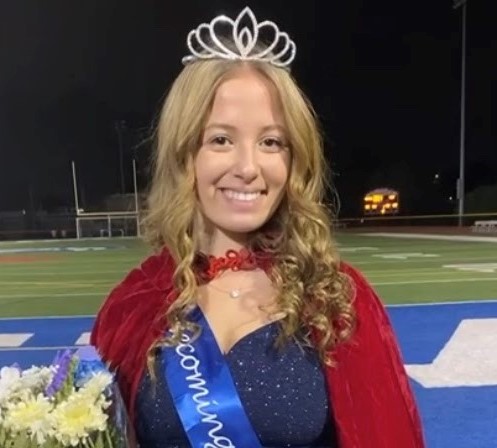 Alyssa Cerchio is currently a senior at NAHS. During her time at NAHS she has been extremely involved in varied school activities.  Over the course of her last four years at NAHS, she has been a member of the student council, SADD/interact club, the traffic safety team, freshman mentor program, national honors society, the biology club and the Class of 2022 executive board committee.  
Also noteworthy is Alyssa's involvement in activities outside of school, including being an ambassador for the Epilepsy Foundation of America.
Alyssa recently ran for the Class of 2022 Homecoming court and was voted homecoming queen. This truly shows how her classmates appreciate and recognize her school spirit!
In fact, when asked of her proudest moment in high school, she replied, "Becoming homecoming queen." 
Alyssa plans to attend a four year college after graduation and we wish her the best of luck!