Senior Spotlight – Amanda Anzaldo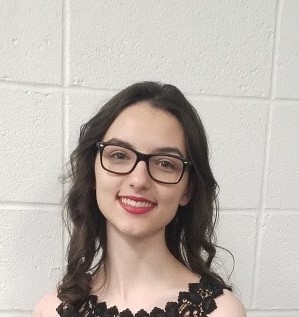 Amanda Anzaldo is a senior at North Arlington High School and is involved in a variety of ways. She is a Junior Editor for the Viking Saga, plays the violin for concert band, and is a member of the National Honor Society and Tri-M. She also used to play junior varsity softball during her freshman and sophomore years. 
Aside from extracurriculars, Amanda is also academically inclined. She has taken many AP and Honors classes over the years. This year, she took AP Biology and AP Calculus, which is no easy feat. Amanda has always been a fan of science classes. Her favorite class, so far, has been Anatomy and Physiology. She explains, "I enjoy anatomy because I like to understand the way the body works. The content itself makes sense once you connect the dots and put parts from every system together." However, she was mildly upset when the class started the cat dissection as she is a proud owner of two cats. 
At home, Amanda has a plethora of hobbies to keep her busy. While she admits that she isn't the best baker, she still enjoys making delicious baked goods. When she's not practicing the violin, she spends her free time playing Minecraft, or making latch hook rugs. After a long day, she loves to enjoy a cup of tea while curled up with her cats on her bed, watching her favorite TV shows like The Office, Friends, or Brooklyn Nine Nine.
Throughout her time at NAHS, Amanda has accomplished many things. She believes that her biggest achievement was surviving college application season and high school in general. Her proudest moment was when she received her first college acceptance letter in the mail. She says that "it was a physical reminder that I was close to finishing a chapter of my life and that I was starting a new, and more exciting chapter of my life that entailed more freedom and room for development." Amanda will be attending Stockton University as a biology major and hopes to work in a lab in the future.