Senior Spotlight – Umair Khan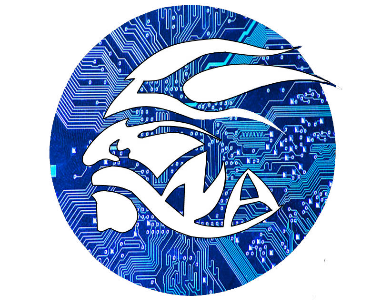 Intellectual and coding extraordinaire Umair Khan is one of the most gifted students in North Arlington High School. Besides being one of the smartest among seniors, one of his most prestigious niches is being the president of the Game Design club. What inspired him to create the club is the fact that "…there wasn't anything geared towards computer science as far as clubs go…" This changed after he referenced his very own HTML5 snake game in initiating the club. Umair thought if he could code games, he can call upon like-minded NAHS artists and musicians to make a game each year not just to increase the appeal of computer languages but art and music. In his words, "If I can do this, anyone can do this." Soon, Umair and his disciples became the founding members of the Game Design Club, which cultivated his drive to appeal computer science to incoming high-schoolers. "Computer science is in everything," he says.
Because of his well-managed time, Umair can allot time for his hobbies. In particular, he likes to play Super Smash Bros (watch out for his Link might I add), spending time with his graduated brother, Zaeem Khan, and watching Pakistani dramas. In the past, Umair has made several feats, like making the school's GPA Calculator and a website that houses it and the games from the Game Design Club.
In the future, Umair's desired major is mechanical engineering. His proudest achievement is winning a public speaking competition when he was younger, which influences his unparalleled knack for speaking in front of large crowds. His greatest strength is mathematics. Umair credits his success and motivation to his faith in God. To any reader, regarding school activities, Umair advises "…you gotta join, right there… Why not take it while it's still there." 
He refers to the fact that college admission offices swoon over candidates who stand out as leaders in their school activities. Umair says this is especially crucial beforehand because there are more opportunities in a small high school and a large, selective college. Even if one doesn't feel worthy of a position, he says all you need to do is to take the responsibility while giving yourself recognition, whether for a school club or an executive's office. In the end, Umair advises readers to value education because "…you have been learning since you were born."
Overall, with his optimistic outlook and tenacious drive, Umair Khan has an impactful influence in NAHS and is destined to have a prestigious future.