A Flash From The Past – Breanna Kearns Interview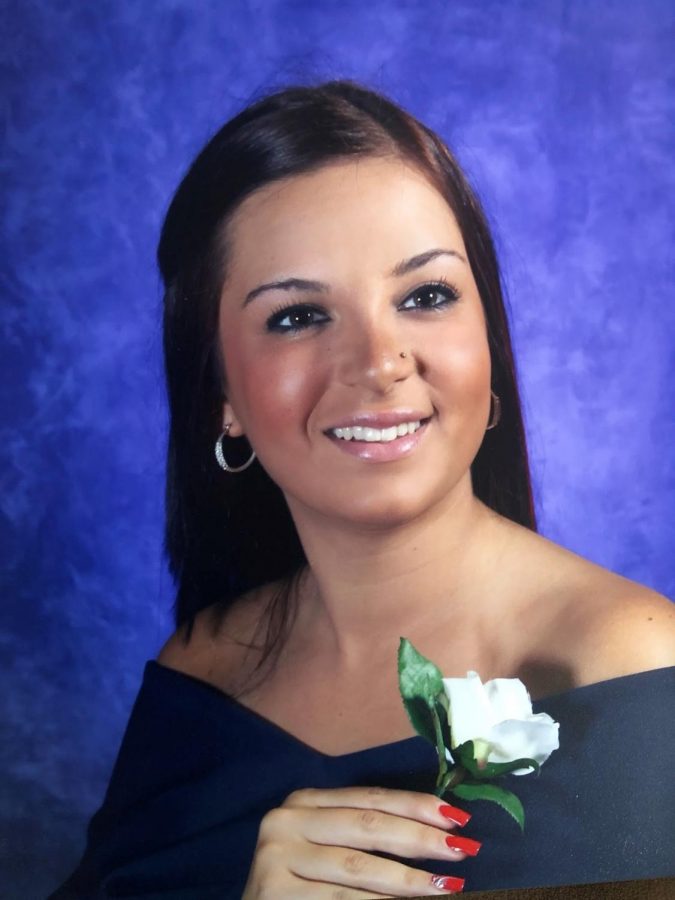 I interviewed Breanna Kearns, who is an alumni of North Arlington High School. Breanna grew up and lives in North Arlington.  She went to Queen of Peace until her sophomore year, then transferred to NAHS.  She graduated in 2012. 
Question #1:  How was QP different from NAHS?  Was NAHS a bigger or smaller school to you?
Breanna, " NAHS felt more like home.  The teachers genuinely cared about us.  I graduated with such a good class we were all so close and I honestly loved being in school with them.  It felt smaller because everyone knew each other since we all grew up here which was nice."
Question #2:  Were you nervous when you transferred from QP to NAHS?
Breanna, "I was nervous at first but I had so many friends who went there and my cousin Chris so it ended up being better than I thought."
Question #3:  Did you think high school was fun?  Do you wish you could go back?
Breanna, " SO MUCH FUN! I wish I could go back."
Question #4:  Did you make lifelong friends here at NAHS?
Breanna, "Yes I did! They're still my best friends today."
Question #5:  What are some of the most memorable moments you had while in high school?
Breanna, "Oh wow that's a hard question…definitely too many to count! From football games, to proms, cooking class, our senior trip…We made so many memories there I can't just name a few."
Question #6:  What was your plan after you graduated?
Breanna, "I wanted to go to school to become an ultrasound technician but ended up teaching preschool at QP. I took a break from college for a while and now I'll be graduating with my Degree in Psychology come December!"
Question #7: Are you still teaching?
Breanna, "No last year was my last.  I was there for 4 years."
Question #8:  With everything going on with COVID-19, how have you been handling it?
Breanna, "It was definitely hard in the beginning because it was all so crazy and we didn't know what was really going on.  It was sad not being able to see family or friends since we're all so close! It's difficult adjusting to this "new normal"."
Besides asking Breanna questions about her time at NAHS, I asked her about her life now.  She is currently looking to buy a house here, in her hometown.  Breanna used to coach me when I did cheerleading and our families are friends, so I am pleased that I got an opportunity to interview her.