Review – Boom Restaurant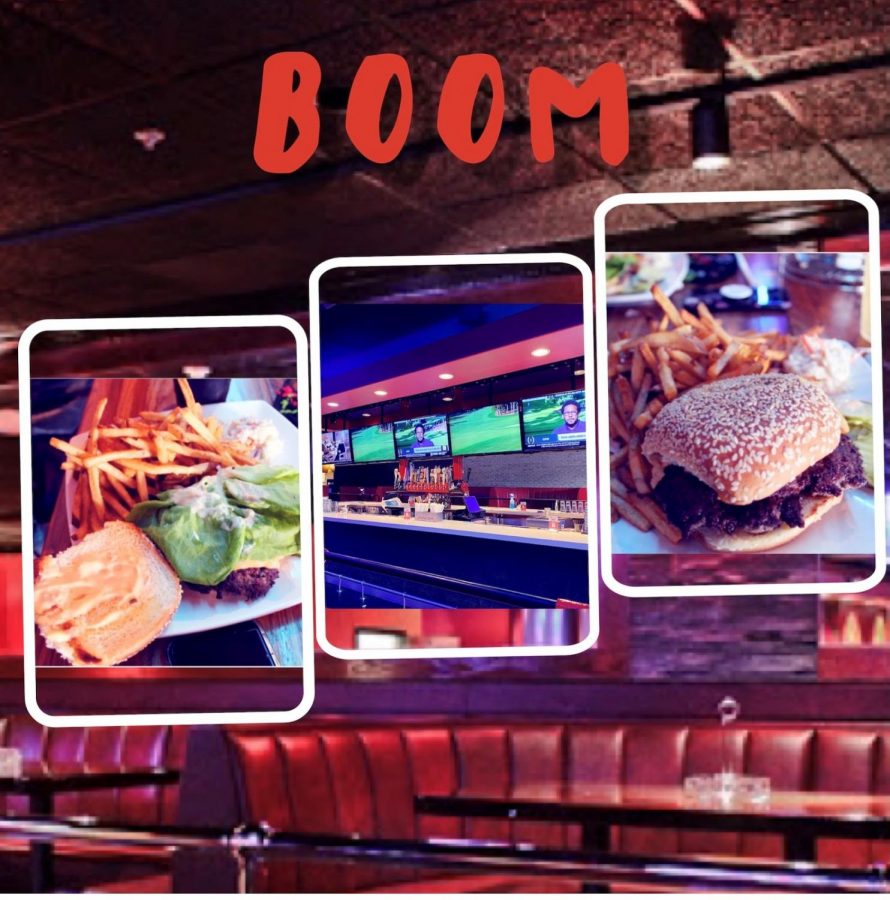 When you ask a foreigner what food they associate America with, the first thing that comes to mind is very likely to be a cheeseburger. This very well known American staple is what many have been craving while locked inside during quarantine. In the midst of our national crisis, many restaurants have lost most of their customers resulting in closure.  Now that restaurants are open at 25% indoor seating capacity in New Jersey, we chose to visit the restaurant "Boom Burger". Located on Route 3 West in  Clifton, NJ, Boom is a classic American style restaurant that serves burgers, fries, milkshakes, and more. 
At first, we thought the restaurant was a Shake Shack. It looked rather small from the front so we didn't notice it right away. However, as soon as you step foot in the establishment, its actual size becomes apparent. The restaurant itself is charming: there is a bar in the middle and raised booths that face TVs. On big game days, you would not be disappointed when trying to find a suitable place to watch a game. The service was good, the food was brought quickly and our waitress was very polite. In fact, our waitress used to be a writer for the Viking Saga. One unique thing about the restaurant is that they host special events such as live music and game night. Overall the service and aesthetic appeal of the restaurant are both fantastic.
Upon our arrival, we sat down on the cushioned seats and were given a menu that listed delicious foods ranging from burgers to salads. After we looked over the menu, we ordered two regular hamburgers and two sodas to drink. The food came relatively fast: two large plates consisting of the hamburgers with a mountain of french fries. 
As we both took a bite, we noticed how there was a sweet taste to the burgers which we found odd. Reviewing the menu a second time, we both determined that the "Boom Sauce" was the source of such flavor. It seemed shocking and new to our palates at first, but it was an interesting taste nonetheless.
Overall, the food was good, but a bit pricey. The atmosphere of the restaurant is nice, but it depends upon what day you visit. It has the reputation for being either crowded or empty, but never in between. It's not a restaurant that you would visit everyday, and combined with the fact that we were essentially paying for more of the atmosphere of the venue rather than the food itself, we would rate it at a 3.7 out of 5. It's a great place to go to for a sports event or a nice day out with friends.