The Game Awards 2019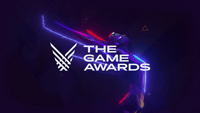 Last December, The Game Awards was broadcast live across the world, handing out trophies to the development teams behind dozens of games, as well as acting as a catalyst for a flurry of new trailers and even consoles. Some highlights include:
Sekiro: Shadows Die Twice – Game of the year
Apex Legends – Best multiplayer game,
Death Stranding – Best soundtrack
Super Smash Bros. Ultimate – Best Fighting Game
Gris – Game with impact
Beat Saber – Best VR game,
Luigi's Mansion 3 – Best Family Game,
Devil May Cry 5 – Best action game
In addition to the awards given, The Game Awards saw a variety of new game and console announcements for the future, including Ori and the Will of the Wisps, No More Heroes 3, Bravely Default 2, and a handful of others, all of which are highly anticipated sequels to existing games. Two large reveals were also made pertaining to the Xbox and Playstation series of consoles. Playstation, in the trailer for Godfall, listed the Playstation 5 as being a supported platform for the game, launching holiday of 2020, meaning that a new Playstation is not too far away. Xbox also revealed a new console of their own, simply named Xbox, while being a part of the new "Series X" bundle of products, suggesting that other accessories would be a part of the line.
After the announcement, images of the Xbox (resembling a PC tower) acting as a fridge flooded the internet, as well as the PS5 prototype resembling a pizza holder and Nintendo Switch acting as a toaster.
Altogether, countless sequels to great existing games were announced, as well as inching people closer to the next console generation that is expected to be an incredibly powerful one,
and countless gamers celebrated the celebration of their favorite games.