Volleyball Tournament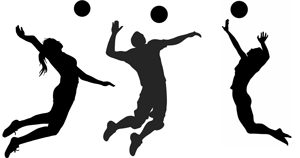 The student council has hosted yet again another successful volleyball tournament full of fun and memorable moments shared with friends and family. This year we had 8 teams made of participants ranging from grades nine through twelfth. We had Bump It Up, Volleyball Girls, The Sophomores & Grace, The Spike Girls, Freshmen Team, Vibe Check, The Gotees', and The Lokos. The first game was between Bump It Up and Volleyball Girls ending with a victory for the Volleyball Girls.
Next, The Sophomores & Grace and The Spike Girls versed each other. The Sophomores & Grace won moving onto the next round. Then, the Freshmen Team and Vibe Check played and Vibe Check won moving onto the semi-finals. The last teams to compete were The Gotees' and The Lokos.
The semi-finals were filled with excitement as the Volleyball Girls, The Sophomores & Grace, Vibe Check, and The Lokos versed each other. At the end of semis, the two teams advancing to the finals were the Volleyball Girls and Vibe check.
Before the final game, students had an amazing time watching an awesome pie and oreo eating contest. After a very competitive and suspenseful final, the Volleyball Girls were the victors of the tournament. This was certainly a terrific, fun filled night!