Six Flags Trip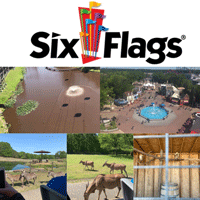 Hang on for a minute...we're trying to find some more stories you might like.
North Arlington's AP Biology, Biology Honors, Chemistry 2 Honors, and upcoming Engineering Physics teachers recently organized a trip to Six Flags Great Adventure in Jackson, NJ. This trip contributed to the students' knowledge in science as they learned about the 'science' behind designing and building roller coasters and many other rides. Students, including me, also took a trip through the Safari and learned about the habitat of many animal species. We saw peacocks, black bears, elephants, swans, zebras, giraffes, owls, snakes, reptiles, turtles, and countless more.
After our trip to the Safari, we stopped to feed the giraffes and had an opportunity to see many reptiles. Six Flags is known for its tremendously fun rides and once everyone ate lunch, it was time to enjoy some of those rides until our departure time.  We certainly appreciated this trip and would like to thank all who helped make it so memorable.