What April Has In Store for Aries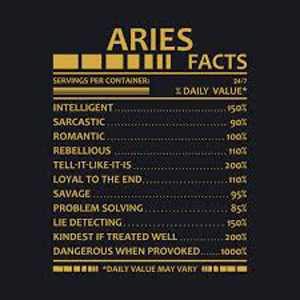 Hang on for a minute...we're trying to find some more stories you might like.
If your birthday lies between March 21st and April 19th you're an Aries! Aries are usually outspoken and have a ton of energy. They may be shy at first but will light up a room when you get to know them. Aries' year will be filled with high highs and low lows, which may give them mixed feelings. Relationships might start to drift, particularly with family but it's important to keep your head held high!
There may be some major changes Aries will be enduring. This doesn't have to be negative because Aries will also receive great opportunities regarding things such as jobs or school. There will be many new beginnings for Aries. Aries should not fear change – "Great things never came from comfort zones"!