The Spirit of Giving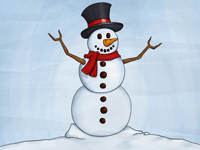 The SAAD Interact Club has held its annual Holiday Adopt A Family Event and once again the experience of helping the community has left us in awe. Students can participate by choosing a snowman from the giving poster located in the cafeteria. Each snowman highlights a gift for a needy family which is then purchased and returned to the school. This is a very simple yet meaningful gesture that we take part in every year.
The reason as to why so many Vikings participate is to simply give back to members of our community that are in need. We would like to thank Mrs. Gagliano and the SADD and Interact club for allowing us this opportunity to spread the Christmas spirit throughout our community.