The Viking Spirit at its Best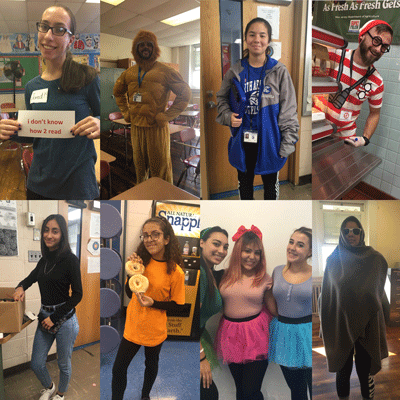 Hang on for a minute...we're trying to find some more stories you might like.
Spirit Week at NAHS was once again a success. Students dressed in themed attire showing their school spirit every single day. This was a fundraiser for the class of 2019. The student body had a ton of fun getting dressed up! Staff members and students were excited to see what creative ideas everybody came up with as they put their outfits together for each day.
Monday, students rolled right out of bed and came to school in support of Pajama Day. Students sported their favorite onesies or pajamas. Tuesday, well known memes and characters came to life for Meme Day. NAHS students rocked anything from inflatable dinosaurs to the Walmart Yodeling Kid. Wednesday, the student body came together to celebrate Halloween. Witches and goblins and pumpkins, oh my! Students were seen head to toe in black, orange, and purple. Thursday, seniors threw it back to the 90's with their hair in pony tails and colorful outfits. Juniors enjoyed the 80's with baggy sweats and neon accessories. Sophomores celebrated the 70's with wild prints and bell bottoms. Freshmen embodied the 70's hippies with flower crowns and colorful glasses. Last but not least, we have Friday where students wore their favorite Vikings' gear. Sports jackets and sweats all around!