Homecoming 2018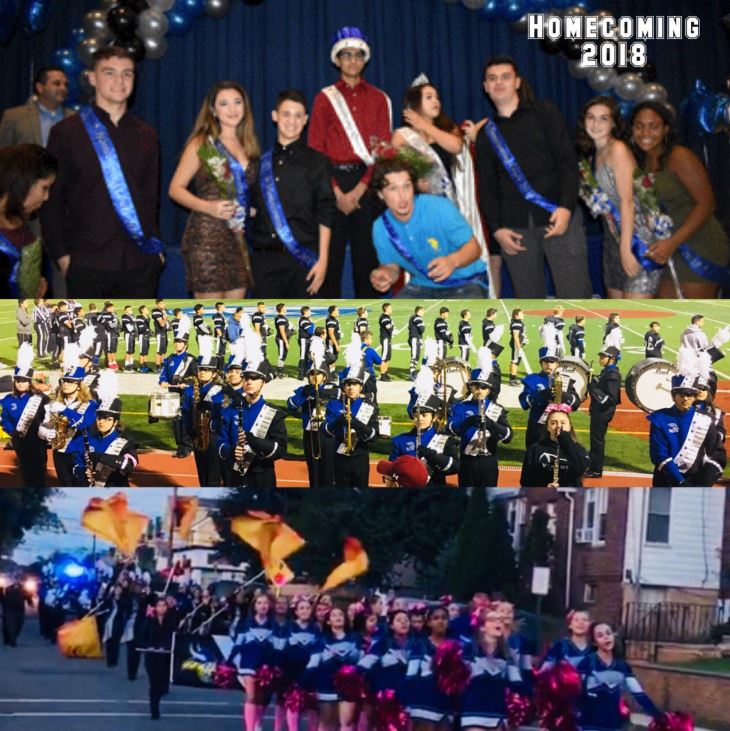 After the first few weeks of school conclude, many North Arlington High students are excited to de-stress and have a fun night with their friends at Homecoming. The game and the dance create a lot of hype; especially the tradition of the marching band, color guard, and cheerleaders marching through the streets to the field before the game. The dance, however, is by far the most long-awaited event for Homecoming. This year, the dance began at 7pm in the school gymnasium. Things were in full swing soon into the dance, with well-known songs blasting and the popular addition of a photo booth attracting a lot of students.
Outside the gym, the Class of 2020 held a bake sale where various treats and pizza were sold to guests at the dance. Towards the end, the music was stopped and the lights were turned up to begin the announcements of the Homecoming Court. Students quickly flocked to the aisle and waited in anticipation to see who was chosen for the Court.
The couples were called up first, Ryan Clifford, Jasmine Avieles, Will Cruz, Genesis Rodriquez, Giovanni Gonnella, Francesca Petrullo, Matthew Lynch, and Samantha DiPopolo as the crowd cheered in support for their fellow classmates. Finally, the moment of the night arrived and the Homecoming King and Queen were crowned. Zaeem Khan and Kaitlyn Hernadez had the honor of being chosen as the King and Queen and proudly joined the rest of the Court.
While it was an exciting and interesting night for all, it was also emotional for the seniors as it was their last Homecoming. Hopefully, they have a lot of memories to cherish from the dance and from other school events.
Thank you to everyone who helped make this awesome dance possible, especially the Class of 2019 advisors, Ms. Salway and Mrs. Rosen-Williams! Here's to another successful Homecoming Dance!