An Alliance for All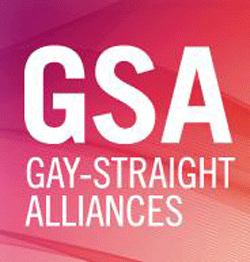 Hang on for a minute...we're trying to find some more stories you might like.
The Gay-Straight Alliance, GSA, is a student-led organization where everyone and anyone can feel welcomed. Whether you are straight or are in the LGBTQ+ community, this is a safe environment for everybody since it is an alliance after all. In this club, members are trying to make school a place where students can feel safe and comfortable with whom they are. The alliance wants to bring awareness throughout the North Arlington community. Though it just started at NAHS, members are planning great things for the future.
Members hope that students can speak more openly about LGBTQ+ history, and have more activities that help people understand more about the community. It can certainly help end or, at least, lessen the misconceptions created about the people who are in this community. Anyone can join this club for it is not exclusive to people who are only part of the LGBTQ+ community. That would defeat the whole purpose of this necessary club. If you want to join, the alliance has a meeting bi-weekly on Mondays.