Winter Sports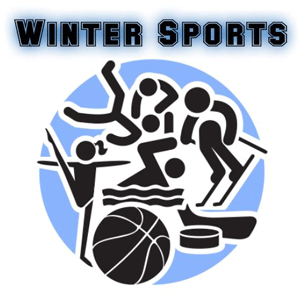 Hang on for a minute...we're trying to find some more stories you might like.
The fall sports season is winding down and we are all warmed up for the winter season to come upon us. Although we have enjoyed watching football, soccer, and volleyball games, students and staff are now even more excited to see what the winter season has in store. With the arrival of winter season comes an array of sports ranging from boys and girls basketball, bowling, indoor track, ice hockey, competition cheer, boys and girls swimming, wrestling, and basketball cheerleading.
If you haven't participated in any of the winter sports, perhaps it's time to give one a try. It's never too late to play a sport. Being physically active is not only healthy, but it also enables us to learn how it feels to be part of a team. Athletes have a chance to learn how valuable teamwork really is in achieving sports' goals. Don't be afraid to try out for one of the winter season's teams – just be sure to get a physical in the allocated amount of time and verify if you qualify academically. Think about joining one of our teams because it's truly a worthy experience.