Ending of 2019 Season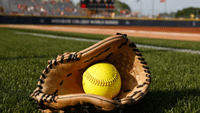 This year was a big year for NAHS softball because both teams made a comeback. Varsity went from a "defeated" record to winning two games. Coaches Cibelli and Moore both got the opportunity to watch varsity go to states, a goal of both coaches.
Sophomore Varsity pitcher, Ashleigh Hall, stated that the season was "a tough but awesome experience. The team was so supportive and positive, even when we weren't doing great. I really enjoyed working with everyone and watching all players improve."
As for JV, we won a total of four games. I was the starting catcher, and I enjoyed playing. Although I cannot play next year, I made the most of this year. Coach Blackford was proud to see that many of the players improved. Many of the girls on JV had never played softball at a high school level before, and the transition from a recreational team to high school can be difficult. I remember as a freshman I found it difficult to play at the high school level because I had to learn a new position and the opposing teams were difficult to beat. I think that this year's freshmen handled the transition very well. I am very proud of both the JV and Varsity for their achievements this season!