Bowling : The Start of a New Season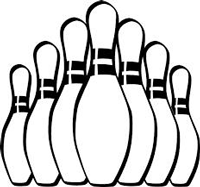 Beginning on November 30th, the much anticipated 2018-2019 Vikings Bowling season came into effect. After last year's amazing undefeated streak, everyone is expecting yet another great season in store for the Vikings. The Boys (Varsity) team consists of Eric McKenna, Liam Henkel, Rahul Patel, Trent Petito, and Peyton Esposito, with the JV team including Simon Major, Jimmy Pizzuta, Brian Kataro, Maverick Josloff, and Emilio Arroyo. The Girls Team is made up of Gianna Sammortino, Samantha Baulo, Leticia Ponce, Lila Bondissa, Breanna Ferrara, Kim Conza, Maya Silva, Megi Xhelo, and Elena Yared. Both teams look extremely promising!
Already this season, the Bowling team is on a great track! Winning games 4-0, we are upholding our winning streak since the start of the season. One of the most notable parts of these games included an amazing round by Eric McKenna, a returning player from last year's team, in which he scored not only a perfect game (12 strikes in a row), giving him an unbeatable game of 300, but also the unreal 3-game-total of 803, landing him in the 800 club in Bowler City! So far, the future is looking as bright as ever for the Vikings!