And The Winner Will Be…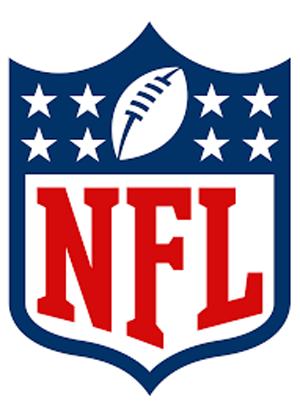 Hang on for a minute...we're trying to find some more stories you might like.
The 2018 Holidays are upon us, which is another way of saying that it's time to start closely dissecting NFL playoff scenarios! Here's how the playoff picture looks after Week 12's Thanksgiving games:
NFC
New Orleans Saints (10 – 1): NFC South leader. They reclaim the top spot after beating Atlanta due to their head – to – head win against the Rams. Three of New Orleans' final five games are against divisional foes, including two meetings with fellow playoff contender Carolina.
Los Angeles Rams (10 – 1): NFC West leader. They lose ground while on their bye week but remain in good position to claim a first – round bye. The Rams should have an easier finishing schedule than New Orleans.
Chicago Bears (8 – 3): NFC North leader. Survived a tough scrap in Detroit without injured QB Mitchell Trubisky to cement division lead.
Dallas Cowboys (6 – 5): NFC East leader. They take over first place from the Redskins by virtue of a superior division record. Washington could be back in wild – card position by the end of the weekend with some help.
Carolina Panthers (6 – 4): Wild card No. 1. After consecutive losses, objects in rear – view mirror (Redskins and Seahawks) are suddenly closer than they once appeared.
Minnesota Vikings (5 – 4 – 1): Wild card No. 2. Need to beat Green Bay in order to hold off Washington.
In the hunt: Washington Redskins (6 – 5), Seattle Seahawks (5 – 5), Green Bay Packers (4-5-1), Philadelphia Eagles (4 – 6)
AFC
Kansas City Chiefs (9 – 2): AFC West leader. They still have inside track to home-field advantage, though the Chargers are still lurking while the Patriots own the head – to – head tiebreaker should it come into play.
Pittsburgh Steelers (7 – 2 – 1): AFC North leader. It wasn't pretty, but their sixth consecutive victory put them 2½ games ahead of the competition in their division and a half – game ahead of New England in the race for the conference's second bye.
New England Patriots (7 – 3): AFC East leader. Not a fun bye week following that embarrassing loss in Nashville. But little reason to believe Pats won't earn a 10th consecutive division crown and 16th in 17 seasons when Tom Brady was the predominant starter under center.
Houston Texans (7 – 3): AFC South leader. A remarkable turnaround continues with a seventh consecutive victory stacked for a club that started 0 – 3. A Week 1 loss to the Patriots drops Houston here.
Los Angeles Chargers (7 – 3): Wild card No. 1. A six-game win streak went up in smoke after they were upset at home by Denver. But the Bolts are still a solid bet to make the playoffs, even if their hopes of overtaking the Chiefs in the AFC West just took a broadside.
Baltimore Ravens (5 – 5): Wild card No. 2. For now, Baltimore would get the spot given its superior record (5 – 3) in conference games over Miami and Indianapolis, the highest – ranked clubs from the other divisions.
In the hunt: Cincinnati Bengals (5 – 5), Indianapolis Colts (5 – 5), Miami Dolphins (5 – 5), Tennessee Titans (5 – 5), Denver Broncos (4 – 6)