2018 – 2019 NBA Season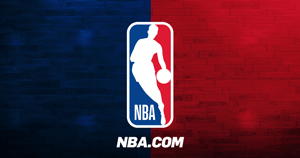 Hang on for a minute...we're trying to find some more stories you might like.
Basketball is back after four long, gruesome months! The NBA has stored many surprising changes during the offseason. After a 4 – 0 series loss in the NBA Finals, Lebron James decided to pack his bags and sign with the Los Angeles Lakers. With this move, the Lakers are now favored to clinch a playoff spot and even surpass the other teams into the Western Conference Finals! In the east coast, the Boston Celtics are looking forward to having a successful season after having Gordon Hayward out with a fractured tibia. Let's not forget about the two-time reigning champs, the Golden State Warriors! During the past offseason, the Warriors signed Demarcus Cousins, one of the best centers in the league.
Many teams, such as the New York Knicks and the Denver Nuggets, will have the opportunity to turn their franchise into a dynasty. The season will begin on Oct. 16 with TNT's exclusive doubleheader featuring the Philadelphia 76ers visiting the Boston Celtics and the defending NBA Champions, the Golden State Warriors, hosting Oklahoma City's Thunder. Before the second game, the Warriors will receive their championship rings and unveil their championship banner for the 2017 – 18 season! With all the great matchups, the NBA is going to have one of the greatest seasons yet!