Capitals Capture the Cup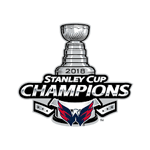 Hang on for a minute...we're trying to find some more stories you might like.
After a 26-year wait, the city of Washington D.C. has something to cheer about. Their beloved Capitals have captured their first ever Stanley Cup. 20 years prior, the Capitals first chance at the cup ended in heartbreak as they were swept by the defending champion Detroit Red Wings. For one Capitals player in particular, this is the moment he's been waiting for. Captain Alexander Ovechkin has experienced many heartbreaking finishes in his 13-year NHL career. Since he started his first game with the Capitals in 2005, Ovechkin has seen his Capitals team make the playoffs 10 times with their first Stanley Cup win coming this year. He has suffered tough and early playoff exits numerous times but this year was his breakthrough.
Aside from winning the cup, Ovechkin was no slouch in these playoffs. During the 2018 playoff run, he received the Conn Smythe Trophy for being the Stanley Cup Playoff MVP. Now, Ovechkin has the last piece of the puzzle to "cap" off his Hall of Fame career. As for the city of Washington, this is the championship that eluded them for so long. However, with the Capitals track record, they are sure to make the playoffs again next season and will look to defend their title.