Book Review – Anne of the Island – Coming of Age in the 1880s?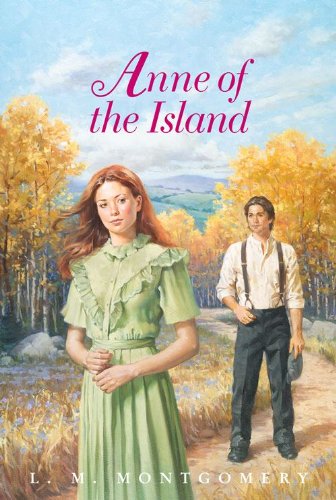 Coming of age- the term used to describe the transition between childhood and adulthood. But what is so capturing about coming of age, you ask? Well, the evident fact is that people have been experiencing the joys and sorrows of coming of age for years, and will experience it for years to come.
Anne of the Island, the third book in the Anne Series written by L.M. Montgomery, follows Anne's life as she grows up on Prince Edward Island, placing the third book right about when she leaves for college. Anne has always been an intelligent, somewhat eccentric girl, who follows her heart and succeeds despite any obstacle that stands in her way. But her biggest challenge yet, college, is staring right at her.
Anne has spent almost her entire life at Green Gables with her adoptive parents, Matthew and Marilla, exploring the woods with her friends, spending time at her literary club, and beating Gilbert Blythe in almost any competition she could, but now, she faces the uncharted waters of college. Can Anne crush the competition at Redmond College, find her true love, and navigate every social event with style and grace?
Anne of the Island is above all a vintage coming-of-age tale that is all about change – the many changes we go through in life. The ultimate question is: Will you rise up to the challenge, question everything, and learn and grow as Anne did in her own coming-of-age journey? This is certainly a highly recommended novel for all book enthusiasts!