The Summer I Turned Pretty – More Than a Book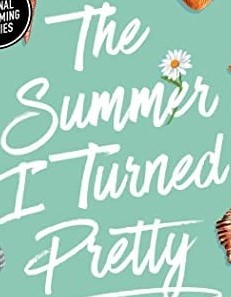 Summer – a time for relaxation, the beach, and, if you're the main character of The Summer I Turned Pretty, romance. But the book is about a lot more than its name. 
The Summer I Turned Pretty follows Isabel "Belly" Conklin throughout one sorrowful, yet most unforgettable summer of her life. Belly has always loved, and experienced, her happiest moments whilst staying at her mother's best friend Susannah's beach house. 
The annual summer excursion to Cousins Beach was the highlight of Belly's year because she got to soak in the sand, the sights, and spend time with Susannah's sons. But, this summer is different. Belly's grown up now and wants those around her to view her that way. What will Belly do with this newfound beauty and identity? How will this one summer at Cousins Beach change her forever? 
This book is about change, love, and family, but is also about friendship and deciding your own destiny. The world that the author, Jenny Han, immerses every reader into is highly detailed and unbelievably realistic. Although the book came out in 2009, with its sequels following in 2010 and 2011, the book has still remained popular with readers and this past summer was adapted into the hit Prime Video show, The Summer I Turned Pretty.
The Summer I Turned Pretty is an engaging read that will be sure to entertain generations of readers for many summers to come. But the real question for you now is: Will you choose to immerse yourself in the one summer of romance, heartbreak, and exhilaration that Jenny Han has created?