Is Hybrid Learning Effective?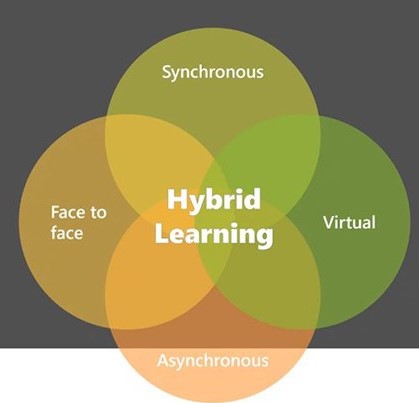 Due to the global pandemic of COVID-19, all schools had to shut down on March 15, 2020. Throughout that school year and into the 2020-21 school year, schools still had to stay shut down, however, many schools have begun to try something called hybrid learning. This means that students have "half weeks" of school, meaning they are in person for 2 days out of the week, and virtual the other 3 days of school. However, many people have wondered if hybrid learning is really effective.
Based on an article from Educationweek.com hybrid learning has its pros and cons. One of the benefits is that it allows students to get a better understanding of their work because the teacher is in front of them. On the other hand,  hybrid learning has also resulted in placing many students and teachers in quarantine.  Some students have been successful attending school remotely while others find it more challenging. 
At North Arlington High School, we have tried hybrid instruction twice. The first time, hybrid learning was going well until there was a high rate of COVID-19 in the community causing the district to switch once again to fully remote learning. Junior, Carli Muniz, had an opportunity to experience both hybrid and fully remote learning. She stated that hybrid classes were both good and bad, adding that "hybrid learning allowed students to communicate better with their teachers and peers because they weren't just looking at a screen." However, she also explained that needing to wear a mask every day made hybrid learning difficult. She continued by saying that having to join Google Meet while being in the classroom made it challenging for students to participate and the teacher to conduct classes virtually and in person at the same time. 
NAHS resumed hybrid instruction for the second on March 1, 2021 and after a short interruption, reopened for the third time on March 16, 2021. Our hope is that the school can remain open until the end of this school year!