A Beautiful Day in the Neighborhood – Movie Review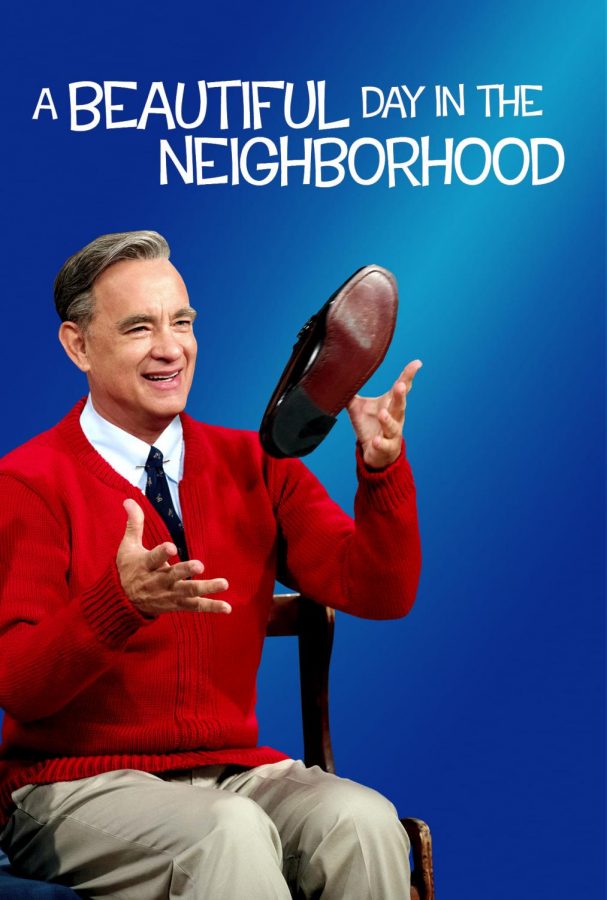 Fred Rogers was a television legend that touched the hearts of many children for decades. I grew up watching Mister Rogers Neighborhood when I was a child and he was a hero to me. When I heard that a movie was coming out about Mister Rogers, I was ecstatic.
Fred Rogers revolutionized the television industry. When Rogers just started making television shows, television was relatively new to the world. His shows have stood out from other shows on television because his goals were to help children cope with the changing world. Rogers had the courage to discuss controversial topics on television such as divorce, death, and war, because he felt that he needed to help parents teach their children how to adapt to the changing world. Rogers used his calm and soothing voice to make children everywhere know that they are special and loved.
Director Marielle Heller said that the goal of this movie was not to make it seem like a documentary about Mister Rogers' life. She wanted to show how Fred Rogers could affect one person. In this case, Heller shows how Fred affected Lloyd Vogel, a journalist. Vogel was told to write an article about Mister Rogers and they became friends. Vogel was in an argument with his father when he met Mister Rogers, and Mister Rogers helped Vogel solve the argument. Rogers helped Vogel see the world differently. Vogel was skeptical of Mister Rogers at first, but he soon learned that Mister Rogers in real life was the same Mister Rogers on television.
I loved the movie because of the details that the producers used. The sets were almost identical to the actual set of Mister Rogers' show. The producers didn't want to use Mister Rogers' puppets that are in his museum, so new ones were made. The new puppets were identical to the original ones. Tom Hanks did a wonderful job portraying Mister Rogers. Any fan of Mister Rogers would enjoy the movie because it isn't like the other films about Mister Rogers. It is certainly impactful because of the positive messages that it sends. It serves as a friendly reminder to always be kind, just like Fred Rogers was.