Youthful Voice for Change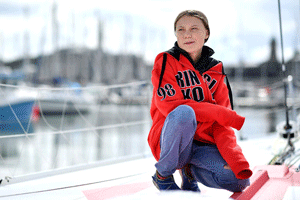 Greta Thunberg has caused a commotion at the United Nations Climate Action Summit with a heartfelt speech focusing on climate change. Greta is a 16 year old Swedish girl who started her journey on climate change back in August of 2018 where she took time out of her school day to review outside legislature. Recently, she and fifteen other children from five different countries filed a legal complaint that could possibly push them to change laws that would strengthen the fight against climate change.
According to CNN.com, when addressing countries formally mentioned in the complaint, Greta stated, "You have stolen my dreams and my childhood with your empty words — and yet, I'm one of the lucky ones. People are suffering, people are dying." The petition made by Greta and the other youngsters focuses primarily on Germany, France, Brazil, Argentina, and Turkey. These countries seem to have failed to keep their promises under the Convention on the Rights of the Child, which was a 30 year old treaty that was the most ratified in history.
Hopefully, Greta Thunberg and others around the world will successfully alert leaders to the grave issue of climate change.