A Brand New Adventure: Pokemon Sword and Shield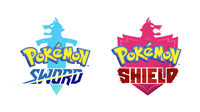 For generations, the Pokémon franchise has captivated nearly all who have been exposed to the cute, ferocious, and beautiful "monsters" that we all know and love. Originating with the trio of Squirtle, Charmander, and Bulbasaur, the Pokémon series has seen over 800 different variations of creatures, all of which being introduced in new regions in the Pokémon world in each new installment, the most recent of which being Pokémon Let's Go, Pikachu! and Pokémon Let's Go, Eevee! on the Nintendo Switch.
The string of Pokémon games is to be extended very soon, as through a presentation by Nintendo on February 27 of this year, they announced that they have been working on two new installments to the franchise, Pokémon Sword and Pokémon Shield. The two new games, which are expected to be released towards the end of 2019 on the Nintendo Switch, are set in the Galar region, which follows the trend of locations being based off of real life locations, this time focusing on Great Britain (as can be concluded by the design of the areas, a Big Ben like structure being seen in the video, and other small details). The Galar region, which resembles a picture of real Britain flipped down, is scattered with mountains, plains, cities, altogether mixing to create a beautiful environment not yet experienced by players.
The trailer revealed a variety of things, including the return of random Pokémon battles (in contrast to the visible Pokémon in Pokémon Let's Go) and the return of Pokémon from past games when playing through the game for the first time, including the iconic Pikachu. The presentation did leave viewers with many questions, however, mainly focusing on what seemed to have been a soccer stadium in the game, with the player character acting as a soccer player. With only questions and a two minute video, fans of the series must wait for more information before they can truly find out what the main focus of Pokémon Sword and Pokémon Shield will be. Before we can delve into the game, however, there is one essential decision that must be made in order to begin the game: Choosing your first Pokémon.
No Pokémon journey can start without your partner by your side, as the reveal trailer reinforces, showing off the three starters Pokémon that will be traveling alongside trainers as they explore the region. In the video, we are introduced to the energetic and fiery Scorbunny, the soft-spoken and shy water-type Sobble, and the rowdy and curious grass-type Grookey, each resembling a bunny, amphibian, and monkey respectively. Already, avid fans are going online, making various artworks of the starters, as well as proclaiming what team they are on when the game releases, which begs the question: Who will you choose?