Is Kylie Jenner a "Self-made" billionaire?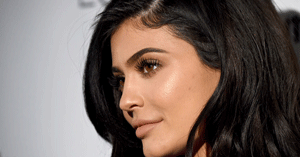 Hang on for a minute...we're trying to find some more stories you might like.
According to Forbes Magazine, Kylie Jenner is the youngest self-made billionaire! She is merely 21 years old. Kylie has a well-known makeup brand, Kylie Cosmetics, which was recently expanded into Ulta Beauty. From this business alone, Kylie reportedly made $54.5 million USD in an astonishing 6 weeks. She 100% owns her makeup brand, which was started 3 years ago. Kylie Cosmetics is at least worth $900 million USD. Let's not forget she also generates more income from her collective reality television show, Keeping Up with the Kardashians.
With her success came many opinions, as usual. Kylie was born into more money than most of us could see in a lifetime. So, does that really make her self-made if her "Momager", Kris Jenner, gave her a platform from the beginning? Though she created her own company, Kylie had her family's fame to back her up. If your average person wanted to start up a makeup line, would they achieve the success Kylie did without having the exposure that she did? Kylie had an audience from the start to promote her product to. While having her own company, Kris Jenner is still helping Kylie. Kris handles finances and PR. She earns herself a 10% cut. This begs the question – "Is it fair to say she was self-made?"