The Masked Singer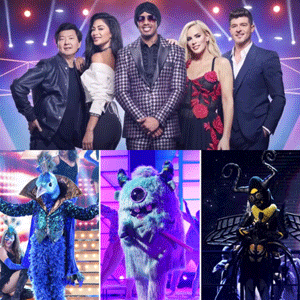 Hang on for a minute...we're trying to find some more stories you might like.
"Who is behind the mask?" is a question that everyone was asking while they watched The Masked Singer. The Masked Singer reinvented the Korean singing competition. Twelve celebrities were concealed under elaborate costumes. The celebrities' identities were hidden on and off the stage. This kept rumors from spreading, and it added more mystery to the show. Nick Cannon hosted the show, and the judges were Robin Thicke, Jenny McCarthy, Ken Jeong, and Nicole Scherzinger.
Some of the celebrity performers were people that a viewer would not expect to see singing on stage. I didn't expect to see a Steelers' player, Antonio Brown, dressed as a hippo and performing on stage. The winner of the show, the monster, turned out to be T-Pain a, rapper.  The monster was the most difficult character to guess because he sang different types of songs to throw everyone off. Most of the celebrities that were on the show chose to participate in the show because they didn't want to be judged as soon as they got on stage. Celebrities are used to being judged based on past experiences. Under the masks, viewers only heard their voices.
I enjoyed guessing who was behind the masks. Some of the characters were obvious to me. La Toya Jackson, Terry Bradshaw, and Donny Osmond stood out to me and I was able to guess before the judges did. Some of the masked singers surprised me such as Tori Spelling, Joey Fatone, and the lion. I look forward to watching the next season!