Artist of the Month- Girl In Red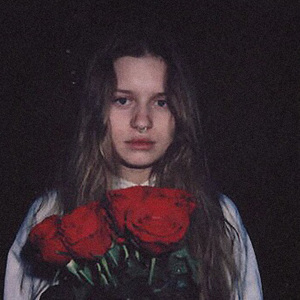 Hang on for a minute...we're trying to find some more stories you might like.
Feeling some Indie music vibes? Then Girl in Red is a great artist to listen to when you want to hear Indie music. Girl in Red is a new indie artist who has hits such as We Fell in Love in October and 4 am.  She has accumulated approximately six million streams on Spotify alone with only these two singles. This begs the question, who exactly is Girl in Red and how is it that she is gaining such rapid growth?
Girl in Red, given name Marie Ulven, is 19-years-old and she records, produces and writes all of her songs. She is originally from Norway despite her songs being in English. She started going by Girl in Red back in 2017 but has only just started gaining momentum.  She has become mostly recognized by the LGBTQ+ community because of her outspoken use of female gendered pronouns to suggest a significant other. Many artists like Troye Sivan and Halsey have done this too. Girl in Red is an inspiration to many in the LGBTQ+ community and beyond.
Girl In Red has yet to release a full-length album, but she has released an EP titled Chapter 1. This EP has a total of 5 songs that perfectly depict the indie music sound.
In short, if you want music to jam out to or set some good vibes music Girl in Red is great. Even if she doesn't have that many songs released, her songs are so satisfying that you would want to keep her on repeat. So, put her on and jam out with some friends while her music plays in the background.