Young Justice: Outsiders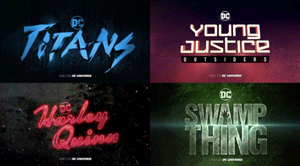 Hang on for a minute...we're trying to find some more stories you might like.
After 5 years of its cancellation, the highly acclaimed DC show Young Justice has come back with a third season. This show once was in the network channel Cartoon Network, but it was unfortunately canceled after two seasons. Many fans were not happy with this decision, and for five years they consistently tried to help bring this show back by using every source of social media. Finally, they were heard.
Therefore, DC launched their streaming platform, DC Universe, and with it, they have come to release Young Justice: Outsiders. This show premiered at the beginning of the year, and three episodes are released every Friday.  Alongside the episodes, there are also comics that are exclusive in the DC platform.
Young Justice: Outsiders has everything the fans who were there from the beginning love about this show. It has the original characters including new ones, an interesting story arc, the team faces the difficulty of meta-human trafficking and a new intergalactic threat, and an overall nostalgic feel to it. If you are an old fan, you will have an overwhelming feeling coming back to this, and if you're new then you will be captivated right from the start.