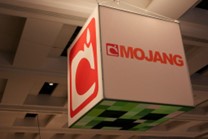 Minecraft's annual Mob vote is back this year with three new mobs that the community can cast their vote for. These new mobs were revealed from October 3rd to October 6th. The Crab, the Armadillo, and the Penguin are this year's mob vote candidates. Voting started on Friday, October 13th, using the launcher or on Minecraft.net.
The first mob that was revealed for the mob vote was the Crab. The Crab will be exclusively located in the Mangrove Swamps which were added in 2022's Wild Update. Crabs will also have a unique item being its claw. If voted in, the crab claw will allow for players to place and break blocks from further away. This would allow for builders to build from farther away and would greatly improve the quality of play for building in Minecraft.
The second mob in the mob vote is the Armadillo. The Armadillo is said to be located in Savannas and other warm biomes, and can also roll into a ball like its real-life counterpart. When an Armadillo grows up from a baby to an adult, it will drop a scute like turtles already do – these scutes would be used to introduce a fan-favorite item into the game, the wolf armor for your pet dog. This armor would act similar to how horse armor already works in Minecraft. 
The last mob in this year's mob vote is the Penguin. Penguins would be found in the stony shores and will swim around near the coast. Penguins are said to be clumsy on land, but will be incredible swimmers, this would cause the penguin to help the player when in a boat by speeding it up.
The mob vote this year has also caused some backlash from the community. On TikTok and Instagram, the Minecraft community has been pushing Mojang to add all three mobs this year by signing a petition which at time of writing has 356,000 signatures. Minecraft players have also started a "revolution" against mojang making and spreading propaganda images. The images show Mojand as a lazy company that is trying to turn the community against each other and calling for people to boycott the vote. 
Minecraft enthusiasts are anxiously awaiting the results of the vote.