Most Popular Apps Around the World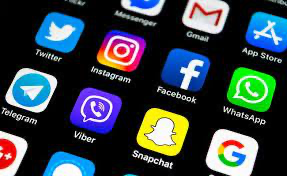 In recent years social media has embedded itself into the daily way of life, only to be accelerated by the pandemic. However, as times return to normal the trends in downloads are starting to change. Some of the trends in  what apps are being downloaded the most have remained the same; some, mostly business meeting apps such as Zoom and Google Meet, have declined as jobs and education return to in person.
Trends change from country to country and the statistics on a global scale do not necessarily reflect the evidence in every country, however, one thing that reflects most trends is Tik Tok being the most downloaded app in 2022 worldwide with 672 million downloads. Instagram and Facebook following on a global level. The most popular game downloaded in 2022 was Subway Surfers with 191 million downloads and the most popular music app being Spotify with 238 million downloads last year. The most popular shopping app was Shein with 229 downloads globally, which could be predicted with the increase of media coverage they have received with social media. 
These statistics mostly reflect the findings of popular apps of 2020, however, not all of them remain the same. The most popular game of 2020 was Among Us as opposed to Subway Surfers in 2022 with 264 million downloads. The overall most popular app on a global scale of 2019 was Whatsapp with 769 million downloads. 
In short, the most popular apps downloaded reflect the shifting trends within society. Also, the pandemic changed the download statistics in many ways and as society returns to normal the downloads reflect these changes. App downloads will continue to fluctuate over the coming years and can be an interesting way to examine the interests and pastimes of specific nations of the world.