Women's History Month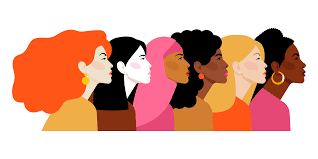 Since 1987 March has been Women's History Month in the United States. Women's History Month stemmed from a week-long celebration of women in California in 1978. The original national celebration was a week long and began on March 8; however, it soon expanded to the entire month of March.
Some notable women have made meaningful contributions throughout their lives. For instance, Susan B. Anthony spent her entire life fighting for women's suffrage and equality for all. Sally Ride was the third woman in space, the first American woman, and the first American female to board the Space Shuttle Challenger. Finally, Aretha Franklin became the first woman to be voted into the Rock and Roll Hall of Fame. There are thousands of other women who have made contributions to society; however, these are just a few.
During the month of March the nation comes together to celebrate the overall impact of women in society. This reminds people of women's contributions to the world in spite of the adversity that they once had to overcome.