How is Climate Change Affecting the World?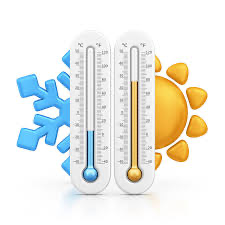 When someone thinks of winter, pictures of snow covered trees and the bitter bite of cold wind often come to mind; however, the opposite of this was the reality in many parts of the world this year. 
In Europe, this January was the warmest on record. Additionally, North America and Africa experienced a January that ranked in the top ten hottest ever recorded and South America ranked in the top twenty. These are record breaking numbers, and as they keep rising they prove detrimental to essential environments; notably, the rising temperatures affect the rate at which ice caps melt, having results such as increasing greenhouse gasses in the atmosphere, increasing sea levels, and accelerating temperatures. 
According to a study conducted by Stanford University, regardless of the increasing or decreasing emissions of greenhouse gasses it is predicted that global temperatures will rise 1.5 degrees Celsius above the average of pre-industrial times in the 2030s. During a similar study, scientists were surprised to find that AI predicts temperatures will rise 2 degrees Celsius even if emissions rapidly hit net zero within the next fifty years.  
As temperatures continue to rise it becomes more likely that scientists will have to devote more energy to preserving the environments upon which animals and humans alike inhabit. In essence, if something is not done to battle climate change in the present it will prove to be a monumental strain on the health of society in the coming decades.