A Sleigh Ride in Search of Christmas Food Traditions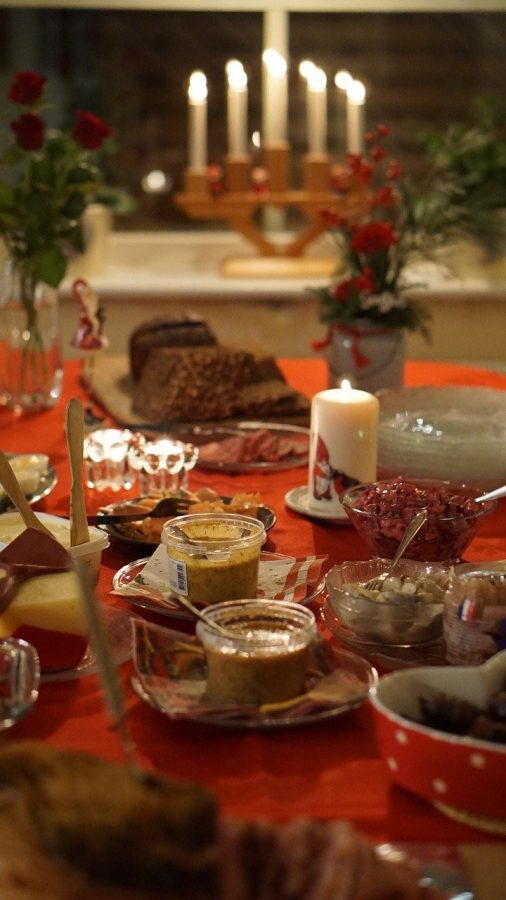 Christmas – the best time of the year. When it comes to this holiday, many people around the world have their own unique food traditions. So, let's take a look at how different people from around the world prepare various dishes during Christmas.
Traditionally, in Japan, families enjoy Kentucky Fried Chicken (KFC) during Christmas Eve. They also eat Christmas Cake, which is included in the KFC Christmas bucket. This fried chicken party bucket exclusive to Japan during the holidays includes eight pieces of chicken, a shrimp gratin, and a triple berry tiramisu cake.
In Lithuania, people celebrate Christmas by filling their tables with the Kūčios – a dinner that originally consisted of nine dishes and has been expanded to twelve. These twelve dishes include fish, breads, vegetables, and sometimes an addition of a tomato, mushroom or onion based sauce, smoked eel, or cranberry pudding.
Germany, on the other hand, celebrates Christmas with the Weihnachtsgans or the roasted Christmas goose. Even though initially this food was tied to St. Martin's Day, it is now closely associated with Christmas. The roasted goose is frequently stuffed with apples, chestnuts, onions, and prunes, followed by being spiced with mugwort and marjoram.
Food traditions during La Vigilia di Natale or Christmas Eve in Italy are very different and unique compared to other countries. Since the Catholic tradition doesn't allow Italians to consume meat in the evening right before religious holidays, Italian tables are, therefore, filled with at least 7 fish dishes. During this evening, people in Italy consume fish such as calamari, baby octopus or a paranza, and salted cod or eel. Of course, they also eat seafood pasta that might be made with lobster, clams, shrimp, or a mix of different types of seafood. It's important to note that seafood may also be served as an entree.
In Portugal, the traditional meal to have on Christmas Eve is also fish – specifically, cod. The traditional preparation for the cod is to simply boil it with potatoes, greens and whole eggs. It is then served with good quality olive oil on the side so that each person chooses the quantity to pour over the cod. Although this is the traditional meal for cod, over the last decade many people have chosen to prepare the cod in different ways. Granted, they still eat cod, but instead of solely being boiled, cod may be baked with a rich white sauce made of heavy cream; sauteed with garlic, onions, scrambled eggs and thinly sliced french fries or broiled and then mixed with roasted salted potatoes, olive oil, onions and garlic. No matter how it's cooked, cod is still served at the traditional Portuguese Christmas Eve table.
Regardless of what food traditions you follow during this time of the year, I hope that you all enjoy your holidays! Ho, ho, ho!