Disastrous Typhoons: Ulysses and Rolly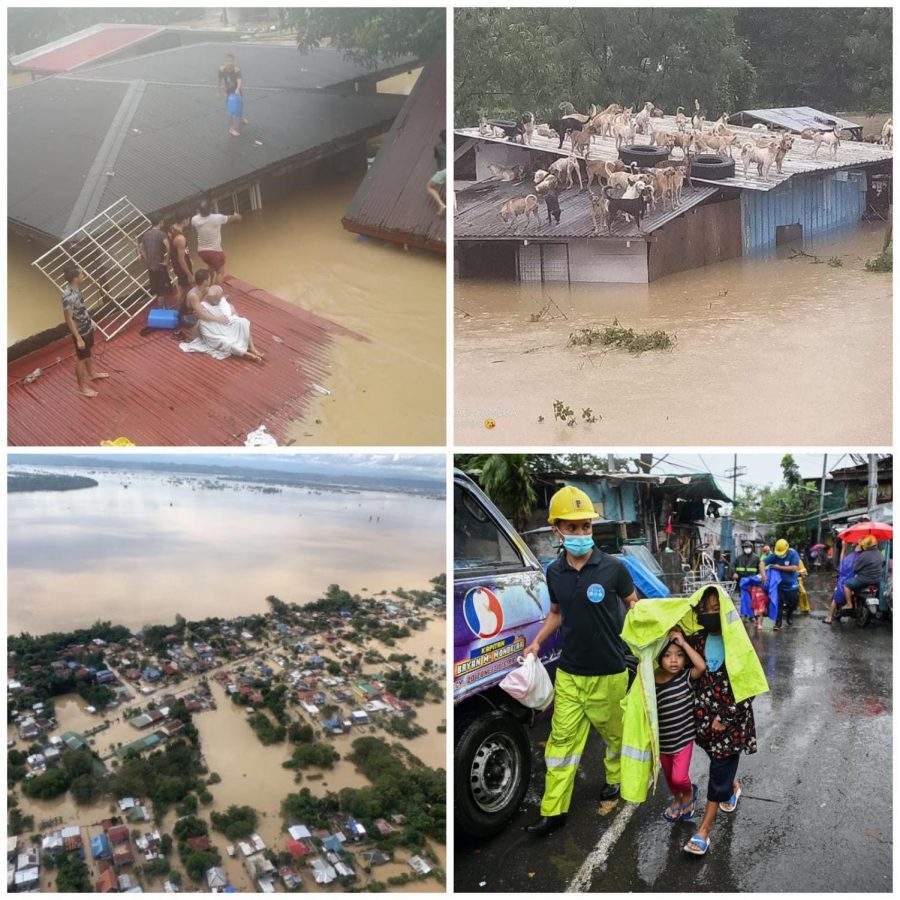 Typhoon Ulysses is one of the most powerful natural disasters that has occurred this year. Classified as a category 4 storm, this calamity has flooded many parts of Manila, the capital of the Philippines. Other provinces and cities were also greatly affected, including Cainta, Montalban, San Mateo, Marikina City, and many other areas. Due to this typhoon, many places were submerged in water, leaving people homeless.  Citizens, as well as animals from shelters, were left trapped on rooftops with nowhere to go. This is especially dire due to the surging COVID-19 cases. 
This catastrophic disaster pushed the Philippines into utter dismay as both typhoons hit and COVID-19 is still rampant. Before Typhoon Ulysses came, another typhoon — deemed the strongest tropical storm in 2020 — had crashed into southern Luzon, Bicol, and Catanduanes. Typhoon Rolly (category 5) hit the Philippines on November 1, 2020, and Typhoon Ulysses (category 4) hit on November 11, 2020. As Typhoon Ulysses struck, less than 2 weeks later, the damages were massive as it swept over Manila, which had barely escaped the wrath of Typhoon Rolly. 
During the time of Typhoon Rolly, 25 had died and approximately 83,000 people were left out on the streets. Additionally, about 85,000 are being kept in evacuation and formal shelters. In comparison, during Typhoon Ulysses about 180,000 were evacuated, several people were killed, and houses were either destroyed or fully submerged in water. With about 2 million people losing homes due to the typhoons, the Philippines is trying its best to get back on its feet before the surge of COVID-19 becomes any greater.