Senior Spotlight: Katherine Arentsen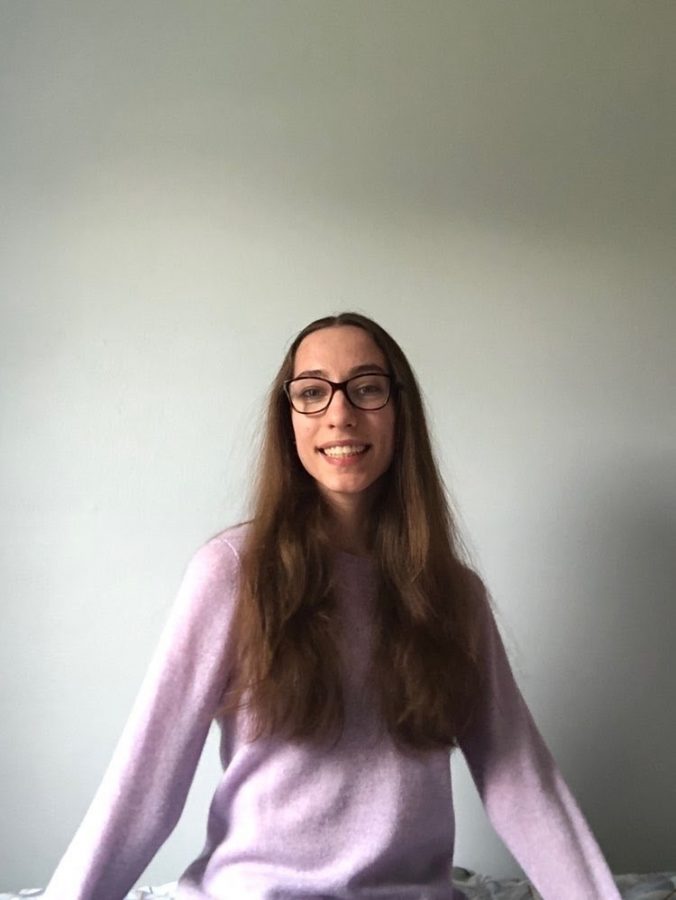 Katherine Arentsen is a senior at NAHS and has been greatly involved with her school and community during her time in North Arlington. She has been a member of the NAHS Drama Club for seven years and has held the position of Lighting Manager for the last two years. She was inducted into the National Honor Society this year and was also a member of the Chrysalis yearbook staff. Kate has also proudly received her Associate's Degree from Bergen Community College after doing the BCC program the last two years. 
Outside of school, Kate has worked as a counselor for North Arlington's SACC Summer Camp Program and their After School Program. 
So, what does Kate do in her spare time? Netflix and reading, and lots of it, "In my spare time, I like to go on Netflix to watch different shows and movies. I love watching shows like Brooklyn Nine-Nine and The Good Place, and one of my favorite movies is Spider-Man: Into the Spider-Verse. I like to read in my spare time, too, and one of my favorite series has to be Percy Jackson & the Olympians. I also know how to make different kinds of bracelets using string, and tend to make an abundance of them over the summer."
Kate is an extremely well-rounded person, especially when looking at her many accomplishments. Doing the BCC program was an integral part of her time here at North Arlington High School, so Kate gave some of the pros and cons of doing the program for anyone who might be interested, "Some pros of the Bergen program include the early exposure to the structure of college classes and the ability to take classes in a wide range of subject areas. Depending on your future major, you can enter college with an associates degree under your belt, saving you a lot of time and money at a four-year institution. One con of the Bergen program, however, is the heavy workload…Personally, I was caught off guard by the jump from the classes I took my sophomore year and the colossal load of work I had my junior year…the most rewarding moments are those when you feel accomplished after getting through a difficult assignment, as well as when you successfully finish a semester and get to take a well-deserved break."
Luckily for Katherine, all of her hard work and dedication definitely paid off big when it came to her future. She will be attending New Jersey City University next year as a junior and is receiving both a Presidential Scholarship for the college as well as free tuition at NJCU as a  perk from doing the BCC program.
Finally, what is her favorite moment from high school?
The fall Pep Rally, one of the first and last times the senior class spent together this year, "One of my favorite memories at NAHS is from our 2019 fall pep rally. It was the class of 2020's first pep rally as seniors so we were really excited. It was really nice and everyone participated in making a bridge to run through and cheered each other on."
We wish Katherine the best of luck next year in college, she certainly has a bright future ahead of her!