Legendary Mathematician Katherine Johnson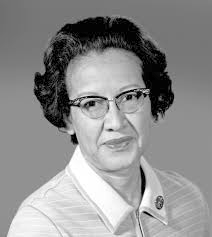 A crucial member of National Aeronautics and Space Administration's (NASA) missions to space, Katherine Johnson's name goes down in the history books for breaking racial barriers at NASA. She was a "computer", one member of a group of people who ran mathematical calculations by hand due to the lack of the standardization of a computer in society. During her time at NASA, she made the calculations for both John Glenn, the first American to orbit the Earth (1962), as well as the first spaceship to bring people to the moon (1969), proving to be instrumental in both instances.
Katherine Johnson is not only known for her achievements – her struggles as an African American woman at NASA were quite notable. Books and films that were made to capture what she went through, such as Hidden Figures (2016), depicted the prejudice, racism, and sexism that she faced in NASA and society, including being mistreated and doubted by her peers, using separate facilities for the bathroom or lunch than her white coworkers, and a denial to have her name published on her calculations. 
As such, Katherine Johnson is remembered today for being able to break countless barriers at NASA for both women and African Americans, helping push forward in the fight for equality. In 2015, she was given the Presidential Medal of Freedom by President Barack Obama and in 2017 a research facility was dedicated by NASA in her honor. According to the New York Times,  she passed away February 24, 2020, at the age of 101.