Paths For Admission To College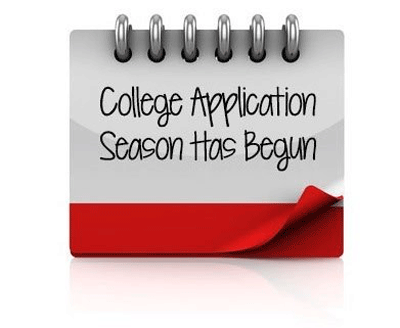 In the midst of college application season, it's important to understand the different types of admission that exist when applying to schools. Whether you're doing early decision, early action, instant decision, or regular decision, there are many options available for those applying to college.
Early Decision is defined by unigo.com as "a binding agreement between you and a college in which you agree that you WILL attend that college should they offer you admission. You can only apply to 1 college ED. If you're accepted, you have to withdraw all your other applications to other colleges." In other words, Early Decision is serious business and should be treated carefully. Early Decision is for those who are absolutely certain that they want to go to the school they are applying to and would rather go there than anywhere else. After the contract is signed, they must attend the school if they are accepted. For most schools, those who apply Early Decision will find out first if they are accepted before anyone else who applies.
Early Action is another way to get applications to colleges early, but without the pressure of a legally binding agreement. Early Action dates are typically in early- to mid- November for most schools, and applicants' applications will be viewed first by an admissions officer (after Early Decision applications are processed, of course). Applicants for Early Action typically receive their results by mid-January. Some colleges even offer Early Decision II and Early Action II, which are secondary dates to get applications in early.
Instant Decision is the most immediate form of application, and not every college offers the option. You meet with an admissions officer from your desired school(s), and the officer will review your application and tell you then and there if you are accepted. Some colleges have designated Instant Decision days where aspiring students can come meet with admissions counselors, others send counselors to local high schools.
Finally, Regular Decision is the most basic form of application to college. The dates for Regular Decision are set after Early Decision/Action and Instant Decision, and applicants typically find out if they got into the school by April 1st.
It is important to know all of the options that are available when applying to college, so make sure to research schools carefully to see what they offer in terms of application paths.