MrBeast and the Quest for 20 Million Trees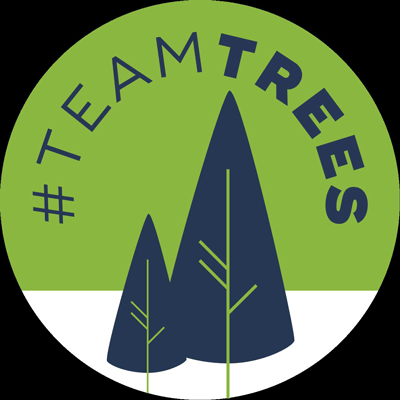 As climate change and its effects on the environment and Earth become widespread and endanger the future of the planet, countless organizations and people have done what they can to help prevent climate change from worsening any further. One such participant is famous YouTube creator Jimmy Donaldson, also known by his channel name MrBeast. Famous for his large giveaways and various challenge videos, MrBeast was urged on by his fans, upon reaching 20 million subscribers, to plant 20 million trees in response to climate change, a challenge which he soon accepted.
In order to complete the incredible feat of planting millions of trees, MrBeast partnered with the nonprofit Arbor Day Foundation to gain enough people and support to plant trees. After creating the partnership, he then posted a video on Youtube in order to get the word out about his new project, titled Team Trees, which quickly spread throughout the entirety of the internet and numerous social media sites.
With the message that every donation was meaningful, TeamTrees (teamtrees.org) found massive support from countless groups and individuals, especially due to its relatively inexpensive $1 = 1 Tree Planted deal. As such, over 14 million trees have been funded since the project launched in late October, with people like Elon Musk (inventor of Testla), Susan Wojcicki (CEO of YouTube), Jeffree Star (internet beauty celebrity & make-up artist), James Rallison (animator, aka TheOdd1sOut), and many more joining the fray to help recover the environment.