Hispanic Heritage Month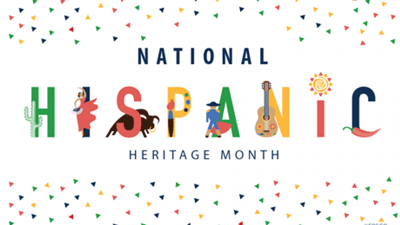 Hispanic Heritage Month occurs every year from September 15 to October 15. It is during this time that people celebrate their Hispanic heritage and the diversity that exists among Latin countries. Hispanic people can celebrate many accomplishments achieved in their communities and beyond.
The reason why Hispanic Heritage Month is celebrated from September 15 to October 15 is because during those dates Latin American countries started their fight to eventually gain independence. Hispanic heritage month is not only a time to reflect on the struggles that Hispanic people have gone through but also to reflect on the positive contributions they have made to culture in the realms of sports, music, cuisine, entertainment and media – just to name a few.
The Spanish Honor Society of NAHS made numerous school announcements stating fun facts about Hispanic Heritage Month encouraging students to join in the celebration. It is this advocacy that educates people more about the importance of this month.