Community Garden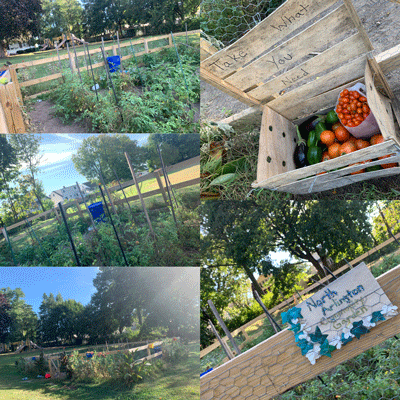 Hang on for a minute...we're trying to find some more stories you might like.
North Arlington's community garden, located adjacent to Fisher Field, has been available to the public for over a year. Lynette Cavadas, the sole creator of the town's community garden, quoted, "The garden was established in the spring of 2018. I had the vision and brought it the mayor, Dan Pronti and we made it into a reality. The idea was to bring together all the different members of the community and to work together on a project and enjoy the vegetables and flowers it produced." This is an awesome example of how the community can come together with our local officials to make our ideas come to life.
This community garden has opened up an array of opportunities for the members of North Arlington to take part in something that not only helps the town itself but also gives them an advantage to supply themselves with freshly grown vegetables. We take and we give; that's the motto for this garden. We give the plants water to help grow more and more vegetables and the garden gives us vegetables that could possibly help people. At times, it takes a lot to bring a community together but the birth of this garden has brought people together in the smallest ways so we must thank Lynette Cavadas and Dan Pronti for making this happen.