North Arlington High School Welcomes Mr. Kim!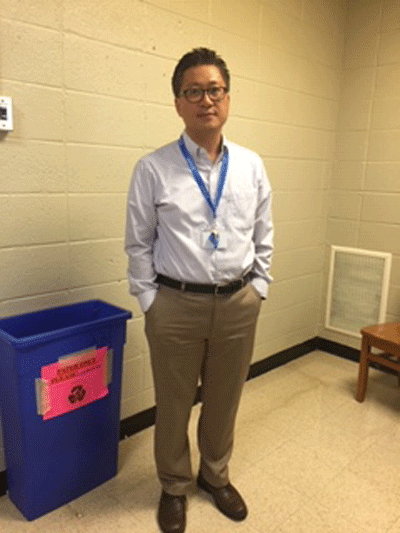 This year North Arlington welcomes many new staff members including Mr. Kim, a new math teacher! Mr. Kim is starting his first year at North Arlington High School, after working for fifteen years in finance and as a private tutor. He decided to start teaching because he wanted to do something more meaningful with his life. Mr. Kim decided that becoming a teacher was a great way to help others after observing the satisfaction his wife, a teacher as well, experiences. This year, Mr. Kim hopes to help his students succeed academically. He intends to share his experiences in the business community giving his students firsthand knowledge of possible future career choices. Mr. Kim stated that he studied hard in all subjects because he did not have a plan for his future. He regrets not having a plan and vows to now help students find their future paths.
Mr. Kim attended school in the Coney Island Borough. His favorite subjects in school were math and physics. He earned his MBA at Boston College. In his free time, Mr. Kim likes to camp with his family during the summer and ski in the winter. He also enjoys playing basketball and watching hero movies like Endgame with his son. His favorite book is Wonder and Mr. Kim is a fan of calm music like classical and jazz. His personal goals include having success as a teacher and being remembered by his students when they graduate.