Mental Health Awareness Month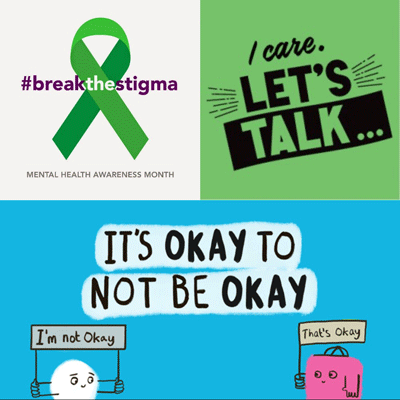 Mental Health Awareness Month began in May of 1949. Currently, many people in the United States participate through social media and community events. This month is a time to raise awareness of those living with mental or behavioral issues and to help reduce the stigma many people experience. In 2019 we continue to focus on last year's theme of #4Mind4Body.
Every year, we see a staggering number of Americans facing the reality of living with a mental illness. We are fighting to spread the word into becoming a community that helps one another in every way we can and achieve much more support. Statistics say, "Nearly 450 million people worldwide are currently living with a mental illness, yet nearly two thirds of people with a known mental illness never seek treatment."
The Stigma Free initiative states that everyone, including those having a mental illness, has the right to be heard. So let's come together. Let's make a change and show people that this isn't something that is supposed to be swept aside; this is life.
Resources: