Beyond Academics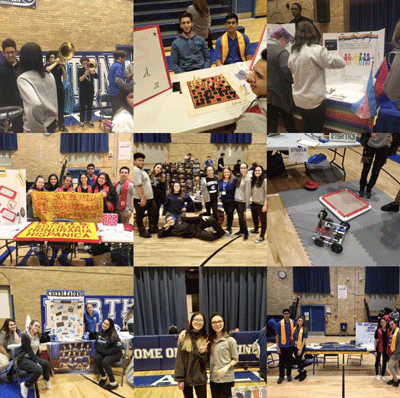 Hang on for a minute...we're trying to find some more stories you might like.
The eighth graders visited NAHS last month to learn about the clubs they can join when they start high school in September. They were eager to learn about all of the extra-curricular activities available at NAHS. Students were given three slips with their individual names and used them to choose their top three interests.
Umair Khan, the creator of the game design club, stated, "This event was very valuable for the clubs here. Now we have popularity and the 8th graders know that they can come to NAHS and contribute their skills to some of the clubs available."
This was a wonderful opportunity for the eighth graders to explore their interests beyond academics. It was a pleasure to meet some of the eighth graders. It was also exciting to see how they became enthusiastic and interested in many of the clubs. We look forward to seeing the eighth graders join our clubs, roam the hallways and fill the classrooms of NAHS!